Nurses who aim to practice in Canada must pass the Canadian English Language Benchmark Assessment for Nurses (CELBAN). However, preparing for the exam can be daunting. Nevertheless, don't worry, with CELBAN exam helpful tips & strategies, combined with the right study materials and strategies, passing CELBAN can be attainable.
In this blog post, we'll share some helpful tips on how to prepare for and pass CELBAN with flying colors.
Understanding the Exam Format: Familiarizing yourself with the exam's format is crucial before starting your preparation. Firstly, it helps you focus your study efforts and develop a targeted study plan. Additionally, it allows you to identify the areas where you need to improve and allocate more time to them in your study schedule. CELBAN comprises four modules: Listening, Reading, Writing, and Speaking. Knowing the exam's structure can help you focus your study efforts and create a targeted study plan.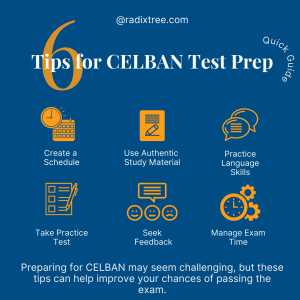 CELBAN Exam Helpful Tips:
Create a Study Schedule: A study schedule can keep you on track with your exam preparation. Identify areas where you need improvement and dedicate more time to them in your study schedule.
Use High-Quality Study Materials: Success in CELBAN requires the right study materials. Choose study materials specific to CELBAN and avoid generic English language study materials. Consider using official CELBAN study materials, like the CELBANPrep program, which are highly recommended.
Practice Your Language Skills: Having strong English language skills is critical to excel in CELBAN. Set aside regular time to practice your reading, writing, listening, and speaking skills. Listening to English radio stations, reading English news articles, and watching English-language TV shows and movies can be great ways to improve your language skills.
Take Practice Tests: Practice tests can help you evaluate your readiness for CELBAN and identify areas that need more practice. Official CELBAN practice tests are available online and are an excellent resource for your preparation.
Seek Feedback from Others: Feedback from others is invaluable in improving your language skills. Practice your speaking and writing with a tutor, language partner, or friend, and ask for feedback on your grammar, vocabulary, and pronunciation.
Manage Your Exam Time: Time management during the exam is vital. Read the instructions carefully and understand the questions before answering them. Avoid spending too much time on one question and leave enough time to review your answers before submitting your exam.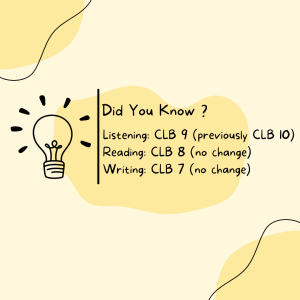 Conclusion: Preparing for CELBAN exam may seem challenging, but these helpful tips can help improve your chances of passing the exam. In summary, creating a study schedule and sticking to it, using high-quality study materials, practicing your language skills regularly, taking practice tests, getting feedback from others, and managing your time during the exam can all contribute to your success.Remember to understand the exam format, create a study schedule, use high-quality study materials, practice your language skills, take practice tests, seek feedback from others, and manage your exam time. With these strategies, you'll feel confident and ready to succeed on the day of the exam.
Reviews
Check what our students have to say about us
https://www.youtube.com/watch?v=T3Zo0JObiRI
For more information regarding our courses check this link