Webpreneur Pro: Advanced Website Development Course !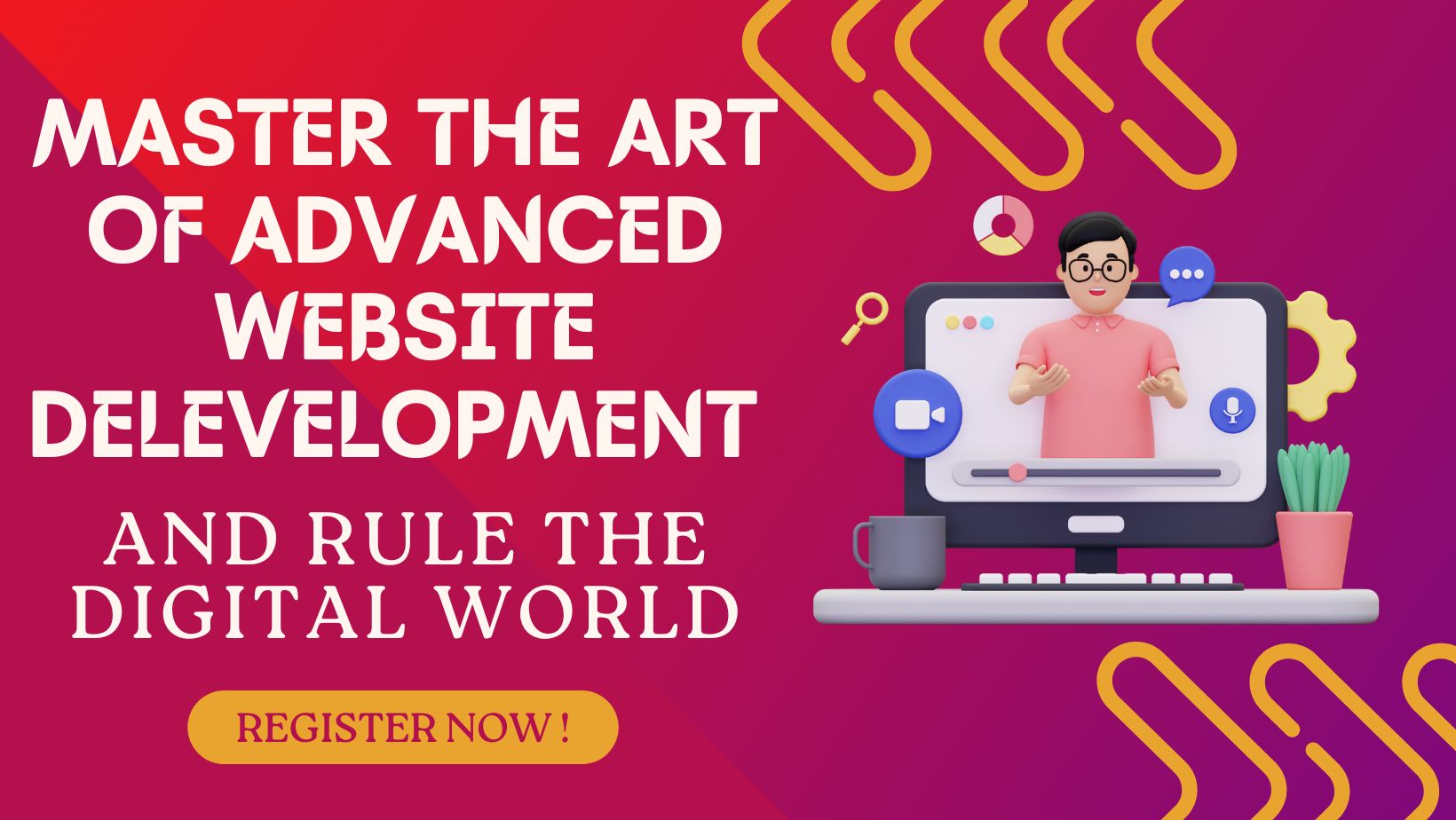 About Course
Ignite Your Creativity, Master Your Skills, and Achieve Webpreneurial Excellence !
Are you ready to take your web development skills to the next level and embark on an extraordinary journey towards becoming a webpreneur? Look no further! Join our cutting-edge online course, Webpreneur Pro: Advanced Website Development, and unlock the keys to success in the digital realm.
From Learner to Earner: Acquire Advanced Web Development Skills and Seize Lucrative Opportunities !
---
In the Webpreneur Pro: Advanced Website Development Course, we take you on an exhilarating expedition through the realm of cutting-edge web development techniques and strategies. Designed for ambitious individuals seeking to thrive in the digital ecosystem, this course will empower you with the skills, knowledge, and mindset necessary to make your mark as a successful webpreneur.
Why Choose Radix Tree ?
Industry-Experienced Instructors: Benefit from the guidance and expertise of our instructors, who bring extensive industry knowledge to the course.
Interactive and Collaborative Learning Environment: Engage in live sessions, interactive exercises, and discussions, fostering collaboration and support.
Flexible Learning Schedule: Enjoy the convenience of our online course, allowing you to learn at your own pace and schedule.
Practical Focus: Emphasizing real-world examples and exercises, our course equips you with practical skills applicable in various scenarios.
Certification: Upon completion of the course, you will receive a certification from Radix Tree Online Education.
Freelancing Opportunities: We understand that many of our students want to pursue a career as a freelancer. That's why we provide guidance on how to do freelancing and get projects. You can learn how to be your own boss and earn money by offering your services as a website developer.
Internship Opportunities: We offer internship opportunities to our students where they can gain real-world experience by working on projects related to website designing and development. You can add this experience to your resume and stand out to potential employers.
Experienced Instructors: Our instructors are experts in website development and have years of experience in the industry. They are passionate about teaching and will provide you with the knowledge and skills you need to succeed.
Standout Course Benefits:
Comprehensive Curriculum: Our course offers a comprehensive curriculum that covers all aspects of advanced website development. From cutting-edge technologies to modern design principles and development, we ensure you acquire a well-rounded skill set that sets you apart from the competition.
Hands-on Learning: We believe in a hands-on approach to learning. Throughout the course, you'll engage in practical exercises, real-world projects, and interactive activities that reinforce your understanding and allow you to apply your knowledge in practical scenarios. This practical focus equips you with the confidence and skills needed to excel in your web development journey.
Craft your portfolio: Also learn how to craft your own professional portfolio website, showcasing your abilities and attracting potential clients.
Career Switchers: If you're considering a career transition into the field of web development, this course provides an excellent starting point. You'll gain the necessary skills and knowledge to enter the industry with confidence, opening doors to a wide range of job opportunities in web development agencies, tech startups, and corporate IT departments.
We believe that website development is a valuable and rewarding skill, and we're excited to share our knowledge with you. At Radix Tree Online Education, we are committed to providing our students with high-end skill education and helping them achieve their career goals. Ready to start your journey towards success in website development? Sign up for our course today and take the first step towards building a lucrative career !
At a Glance:
Course Duration: The duration of our Advanced Website Development Course is 2 months, allowing you to progress steadily. You have the flexibility to pay on a monthly basis, making the course accessible and convenient for you.
Schedule of Classes: .Classes will be scheduled twice a week, with each session spanning a duration of 1 hour.
Online Classroom: Classes are conducted through Google Whiteboard Classroom. Session invite is sent on student's Gmail account.
What Will You Learn?
Dive deep into advanced HTML5, CSS3, JavaScript frameworks, and libraries, such as React or Angular.

Harness the power of these cutting-edge technologies to build dynamic, responsive, and interactive websites.

Stay ahead of the curve by immersing yourself in the latest web design trends, UI/UX principles, and best practices.

Create visually stunning and user-friendly websites that captivate and engage your audience.

Unlock the secrets to building robust and secure e-commerce websites.

Learn to integrate payment gateways, manage inventory, and optimize the user experience for online shoppers.
Student Ratings & Reviews
No Review Yet