French Language Tutoring Classes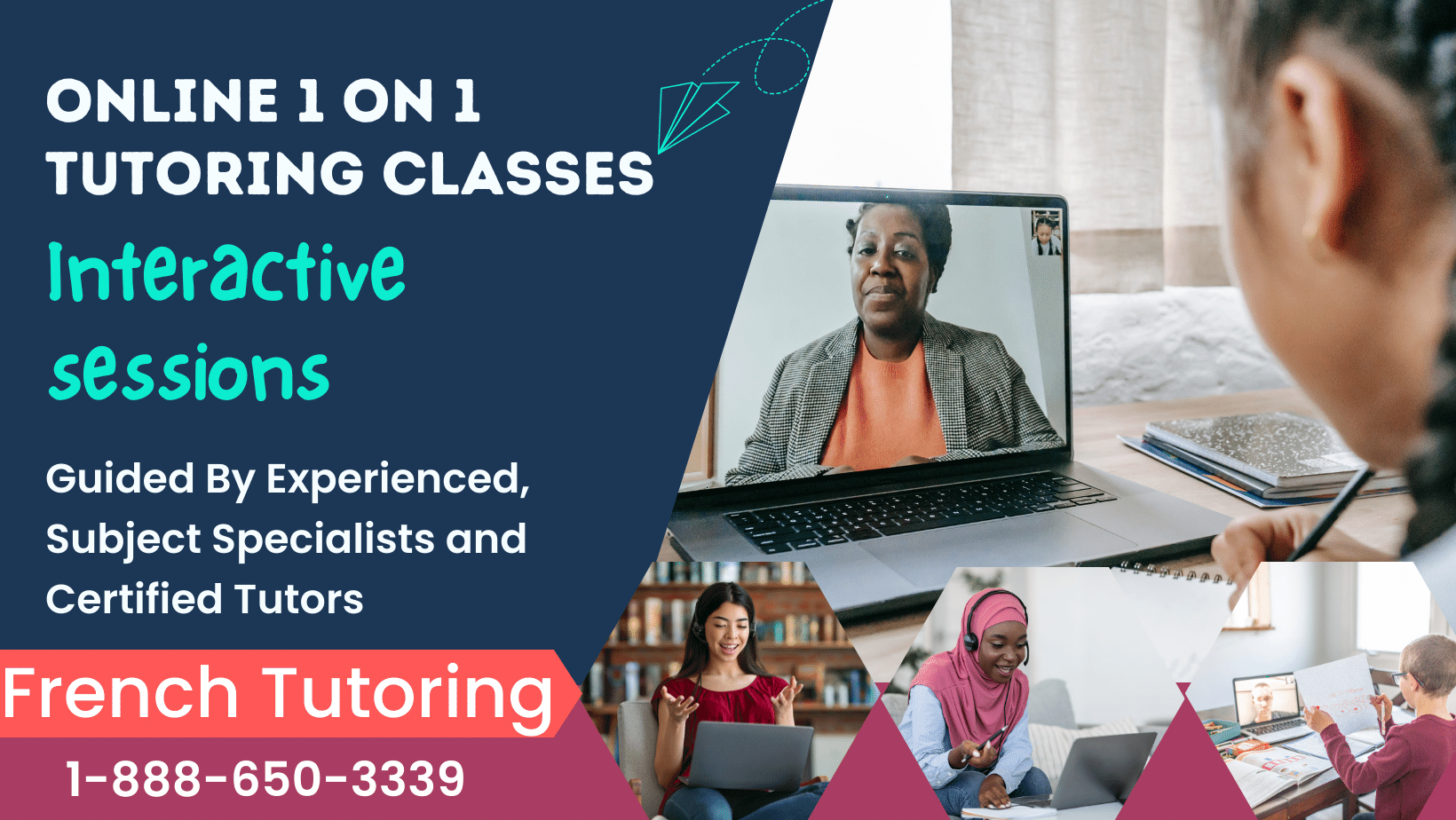 About Course
Learn how to speak French from Native French Speakers
Are you looking for an immersive and effective way to learn French? Our Tutoring services are perfect for those who want to learn the language from native speakers. We provide one-on-one sessions with experienced and qualified tutors who will help you to progress quickly and efficiently.
Our tutoring services are flexible and can be tailored to your specific needs and goals. Whether you're a complete beginner or you already have some knowledge of the language and you want to brush up your skills, we can help you to take your skills to the next level. We also offer a range of specialized courses for those who want to focus on specific areas such as businessFrench or French for travel.
We offer affordable online French classes that are designed to fit your schedule and your learning style. With the help of a private tutor, you'll be able to learn at your own pace and get the individualized attention that you need.
With our Tutoring services, you'll make rapid progress and be speaking fluently in no time. So why not start your journey today?
Handpicked Native Speakers Tutors
Our teachers are all native French speakers who are also fluent in English, so they can provide you with the best possible instruction. Our tutors are some of the best in the business, with years of experience and an in-depth knowledge of over 10 years.
At a glance
Course Duration:
Each Class duration is 1hr. 3 Classes per week. Total 12 classes in a month.
Schedule:
Classes are over the weekdays from Monday – Friday.
Class Timings:
We have sessions in the morning, afternoon and evening. You will schedule classes according to your available timings and the days.
Online Classroom:
Classes are conducted through Google Whiteboard Classroom. Session invite is sent on your gmail account.
Scheduling of Classes:
Once you enrol and deposit a fee after this you will get a scheduling link to schedule your classes. You can give us your weekly schedule or on a daily basis, we need your schedule 24hrs ahead of class time so that the teacher is well informed and prepared with your lesson.
Why Students Love Learning With Us
Our native French-speaking teachers can help you improve your grammar, vocabulary, and speaking abilities.
Whether you're a beginner or advanced student, we can tailor our lessons to meet your needs.
And because our lessons are conducted online, you can learn at your own pace and schedule.
What Will You Learn?
When it comes to you or your child's education, you want nothing but the best. That's why Online On demand Tutoring is the perfect solution for busy families.

Tutors provide one on one help for students who need extra assistance with their assignments or tests; they will go through each problem step by step until it has been fully understood and the concept is grasped by the student.

Our services are designed to help students at all levels. Our services are perfect for anyone who wants to learn French for personal or professional purposes.

Our teachers are experts in their field and are able to offer one-on-one tutoring that is tailored to the needs of each student. In addition, our teaching methodology includes plenty of practice exercises.

We offer a variety of courses that cover all major subjects, so students can find the help they need regardless of their area of struggle. With our affordable rates and flexible scheduling, we make it easy for students to get the help they need without breaking the bank.
Student Ratings & Reviews
No Review Yet