About us

Professional Tutors

Punctual

ICT Enabled

Virtualization
.
About
Radix Tree has been working for more than 10 years at present. Through which more than 10,000 people have been trained to either be professional or layman.
Radix Tree primary focus has always been imparting knowledge and education among the masses. A number of students have been taught under this shade so that they can excel in schools, colleges, and universities. We aim to embark our students on an interactive and an ingenious learning venture that will play a significant role in building their conceptual learning which will help them in later stages of his life.
Why Choose Us
We are Educationists.
Experienced and Committed professionals.
Equipped with best gadgets and tools to conducted Online Classes.
On regular basis track giving and taking feedback from the student with the guardian.Our approach is innovative and very knowledgeable.
Aim to impart, divulge and spread knowledge as much as we can.
Professional Tutors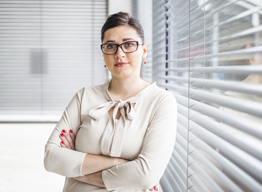 Our team includes qualified and experienced tutors, having a grip and knack on their respective subjects. We are providing coaching and education in all subjects for all levels.
As the institution is working around the globe our tutors are available five days a week and time according to the availability of the student. We are working 24/7 to provide facilitation and assistance guiding the student to be more productive and proficient in his field
Time Is Money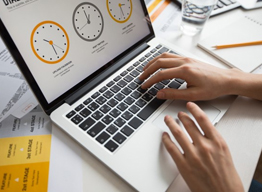 At Radix Tree, one of our primary center focus and emphasis is to get the tutors online for their classes in time. We have got an automated system through which we have a check for the tutors to be punctual and regular for their coaching and classes. We also do proper meetings with guardians to keep proper check and balance. Our support staff is available 24/7 for your assistance if you need any help.
ICT Enabled
Our Team is self-sufficient with tools and gadgets used for online tutoring and coaching.
For these online tutoring classes, we have a highly interactive whiteboard which enables the student and tutor to access at the same time. They can draw and write, import media such as audio, pictures, pdf files.
Along with this, we generate coaching sessions which are very interactive and to engross the students we use power point slide shows, audio, and video files.
We always try our best to create the coaching session with students which are collaborative and engaging his interest and attention while the class is going on.
Every Thing From The internet
A virtual classroom is created between the student and teacher as they log in. In this virtual coaching session, there is a one on one live interaction. Students can ask their ambiguities and queries on the spot, can see how the tutor is solving or explaining a particular subject on the whiteboard. A brainstorming session is conducted; the student will be solving the questions at the same time. Through audio, both the student and tutor communicate with each other in the dedicated session.
In this virtual classroom coaching session can be conducted through whiteboard working, creative writing on MS Word, powerpoint slide shows, pictures and diagrams, labeling and working on graphs, pdf files, audio and video files.